Tam's Tuesday Tip -
Looser Credit and Lower Down Payments
Winter seems to be lingering around like bad leftovers that you forget to throw away.  That's ok, because Spring is only 17 days away and warmer temps are sure to follow.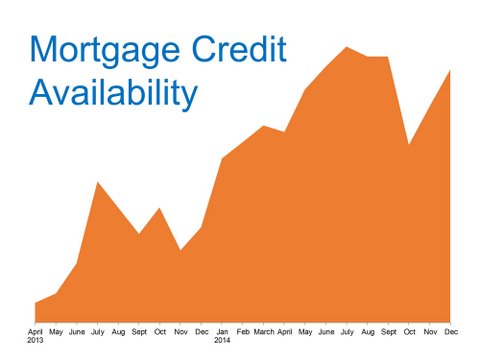 There are a couple points to share this week, all positive for those of you who will be in the market to buy a home within the next 3-6 months
. First, lenders are loosening their lending guidelines. According to the national
HousingWire news service
,
"mortgage applications should begin to see faster processing times, reduced credit score requirements, and greater leeway."
  Does this mean that we're heading into the mess that we saw that created the last mortgage meltdown?  No, but it does mean that the super stiff restrictions that came as a result are now starting to ease up.   Lenders will still look at your income, time on your current job, how much monthly debt you have, and your credit score, so that still matters.  But you don't need a 780 credit score to buy a home.  Looser credit and low interest rates are creating more opportunities for buyers to make the transition into homeownership.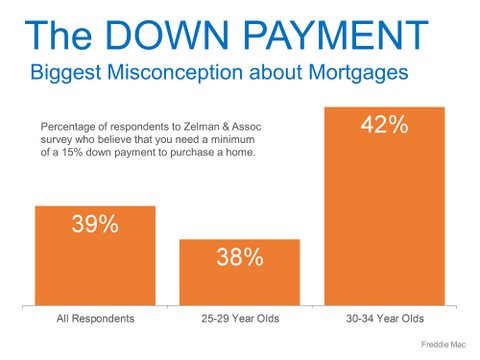 Take a look at the graph above and you'll see that
many people believe
that in order to buy a home, you need a down payment of 15%. With rising rents, it's a real challenge to put money away and save up for a large down payment on a new home.  Mortgage loans with low down payment options make it easier for renters to realize the advantage owning versus renting.
When you're in the beginning stages of your home search, let us help you find out what opportunities are available for you!  Remember, there's never an obligation.